For decades, jazz musicians have been playing 'standards', i.e. songs from Hollywood and Broadway, famous melodies that the great players made their own. For the generation that heard these standards in the 1950s and 1960s, these were songs from their youth. But what are the standards for our generation?, the members of earswideopen (born between 1975 and 1979) asked themselves. Which melodies will always be in the back of our heads? Well, tv theme songs, of course!
So, with great enthusiasm, Achim, Felix, and Jurriaan started playing the things you could hear on Dutch television every night in the 80s and 90s: theme songs from ALF and Beverly Hills 90210 to Airwolf and Friends, and Dutch shows like Medisch Centrum West or Goede Tijden Slechte Tijden.
This resulted in their album EwoTV, released in March 2019 on Trytone records. Featuring eight of their favourite tv theme songs, lovingly deconstructed and improved beyond repair. Plus The Riddle by Nik Kershaw, simply because it has the most gorgeous harmonic twist in all of 1980s pop music.
Order at our label [Trytone]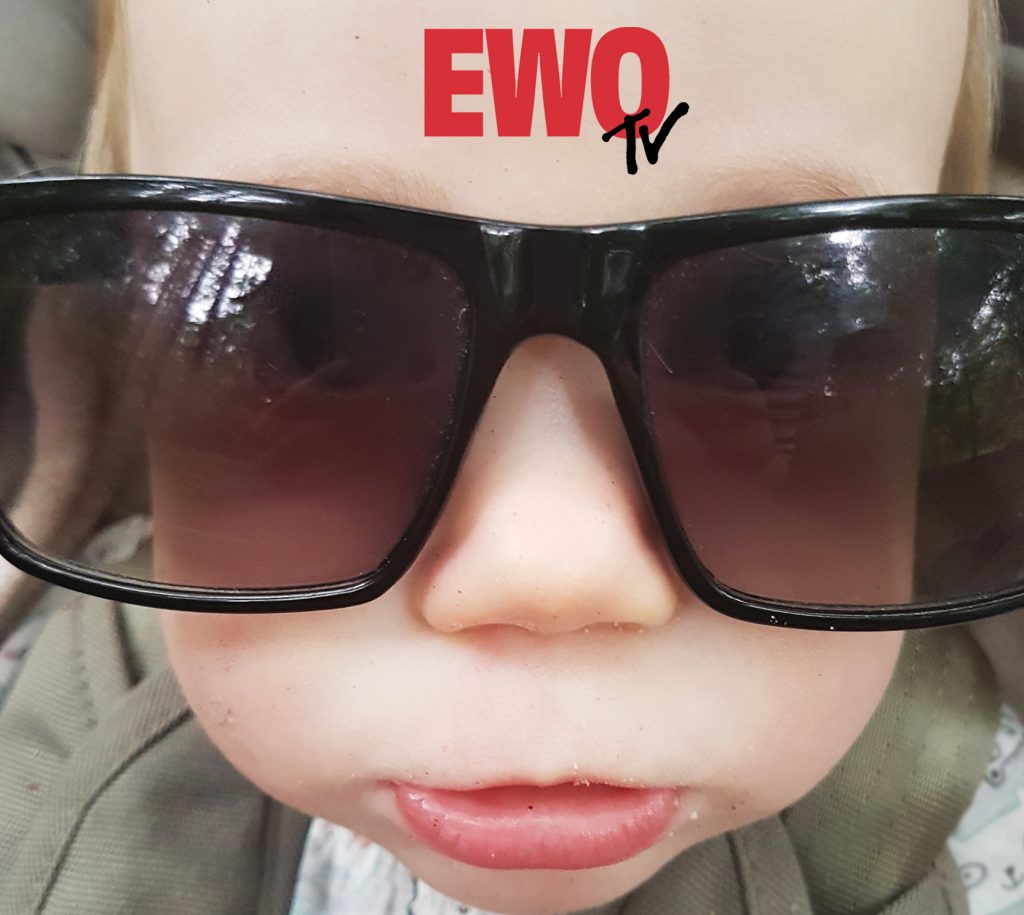 Al decennialang spelen jazzmuzikanten 'standards': liedjes uit Hollywood en Broadway, bekende melodieën waaraan de groten hun eigen draai gaven en geven. Voor de generatie die in de jaren 50 en 60 deze standards hoorde, waren dit liedjes uit hun jeugd. Maar wat zijn eigenlijk de standards voor ónze generatie, vroegen de leden van earswideopen (geboren tussen 1975 en 1979) zich af; welke melodietjes zitten voor altijd in óns achterhoofd? Nou, TV-tunes, natuurlijk!
Met veel plezier stortten Achim, Felix en Jurriaan zich dus op wat er avond aan avond op de Nederlandse tv te beluisteren was: van ALF via Airwolf tot Medisch Centrum West en GTST.
Het resultaat: de cd EwoTV, in maart 2019 uitgebracht op het Trytone-label. Met acht van hun favoriete tunes, liefdevol uit elkaar gehaald en onherstelbaar verbeterd. Plus The Riddle van Nik Kershaw, omdat daarin de prachtigste harmonische wending van de hele popmuzikale jaren 80 zit.